One of the key features that Locol Media offers is a way to connect your own site with our portal. Doing so offers advantages for your own workflow, and in particular is access to all of your assets when designing both the site and digital signage for your clients.
To link the two together, sign into the portal and click on the Settings tab on the left. Enter in your portal's username and password, then click the Get Key/Secret button. You will instantly receive your Owner's Key and Owner's Secret.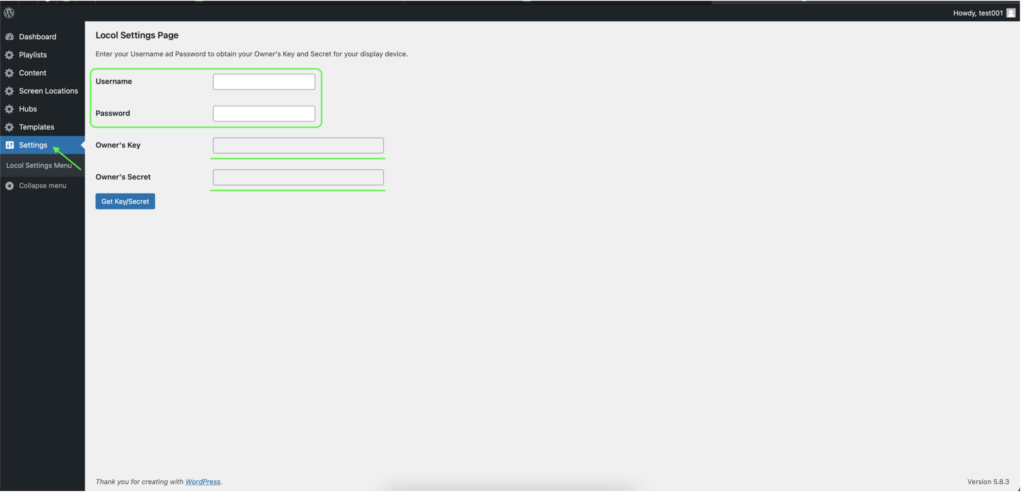 After this, log into your WordPress site and click on the Locol Settings tab on the left. Then, enter in the Owner's Key and Owner's secret into their respective fields and click on the Save button.